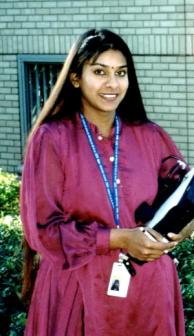 Aarti Balraj
"We can do no great things, only small things with great love" - Mother Theresa

"By lighting the path for another, you light up your own path too" - Buddha

Aarti's family - Two kids Ayushi (nick name Sushi, Sonia, Yu Shi) and Suyash aka Yash. Mum, Dolly.
Reside in - Johannesburg (Egoli - Place of Gold), South Africa
Hobbies - Music, Dance, Acting, animals, Astronomy, Astology, Numerology, various cultures, Jackie Chan and very recently Shandong Wu Shu.
Recent Chinese name (which will stay) - Bei An Ren
Started writing in October 2003 - Poems and short stories - Inspired by Jackie Chan

I like cooking and baking, but... I don't have the time to do that anymore - the best I can do is toast and sometimes Macaroni & cheese and ..errm.. boiling Rice ... what esle... ? Oh yes, I make a very mean chocolate cake - when I actually have the time I call it "Death by Chocolate Cake"

It reminds me of the huge chocolate cake that Bruce had to eat as punishment in the movie "Matilda" I tell my kids often, that if they have a kid in school who is mean to them, just invite them over for some chocolate cake

Hmm Annie, you can add this bit "Aarti likes to punish mean kids, by feeding them her special Death by Chocolate Cake!"

I am a bollywood freak... Shahruk Khan is my fav bollywood actor....
_________________
"An eye for an eye, makes the whole world blind" Mahatma Gandhi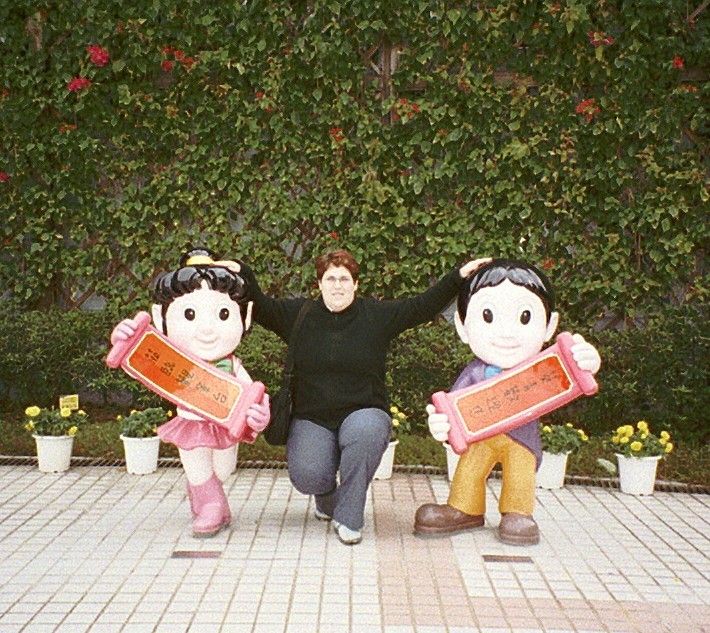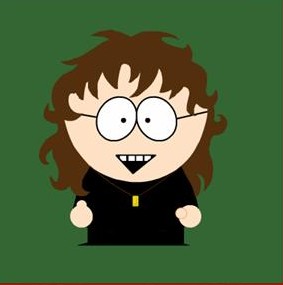 Daniela Pusskacs
Nickname: HU San-Niang
City: Vienna, Austria
Age: 34
Job: Software sales

Languages: Viennese , German, English, a bit French, a bit Japanese and a bit Korean
Cities I visited
Europe: a lot in Germany, Budapest, Prague, Amsterdam, Stockholm, Paris, London, Manchester, Glasgow , Edinburgh, Tallin
Afrika: Agadir
USA: New York, Los Angeles, Bakersville
Asia: Bangkok, Singapore, Mecombe (Sri Lanka), Hong Kong
Countries on my wish list: Japan, Korea, Indonesia, Malaysia and several times HK or just anywhere in Asia

Hobbies: traditional karateto doshinkan, asien movie fan since my teens, DVD collecting (over 350 at the moment), organising partys for friends
Interests: everything historical eg old castles, torture chambers etc I like historical TV documentation.
Music: Canto+K+J pop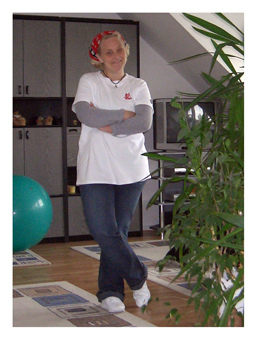 Silvia Reich
I am German, Sagittarius, 34 years and 1,68m tall (or small) and single .

I used to live in the UK from 1997 - 2002 which is still one of my favourite contries next to Australia, Hong Kong and Switzerland.

My hobbies are traveling, computer graphics, the internet, spending time with friends, the universe and the meaning of life, science fiction (especially Star Trek and Stargate) and of course JACKIE!!!

I have become a fan of Jackie about 1 year ago but my interest in him started slowly. Think I became a real fan around the end of 2003.

My plans for the future are to travel to Hong Kong and to meet Jackie as well as other JC fans.

I am a customer services assistant working for one of the largest mobile phone networks in the world, but would love to work in the computer graphics industry again in the future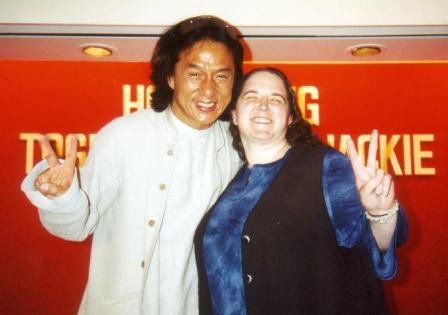 Holly Hecht
One thing I'd like everyone to know about me is that I'm an aspiring writer and artist. I am going to Shangdong to teach English at a Bilingual school in August and will be there a year. When I return next fall I am going to publish a series of children's books about Chinese culture and history. In my opinion there is simply not enough material on this subject out there for young children - heck even for adults!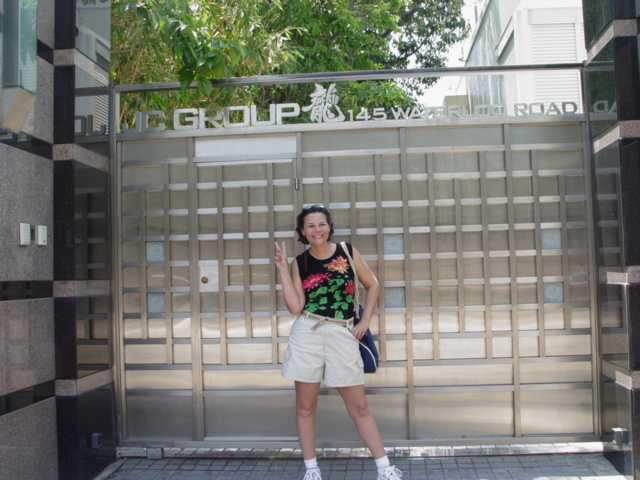 Mickey Pate
Mickey Pate
Okay you asked for it
Some stuff about Mickey
Im not quite 50 but have left 45 in the dust quite some time ago
I dont have a great singing voice, but I love to sing.
I also love to talk and more to the point, to write.
I have written several Childrens Stories, but not been actually published yet.
In other words, the stories I have written are given to friends and Hannahs teachers,
who use them in their classrooms and tell me I need to publish.
Oh, from their lips to a publishers ears!
I just finished my Masters in Education with a focus on Middle School Social Studies.
If I dont get a job soon doing that, Ill finish up a Masters in Psychology instead.
I have one child, Hannah, who is 10 going on 18.
Shes my joy, my heartache, my friend, and my foe.
I like animals but am tired of taking care of and cleaning up after them.
Anyone want a cat, a dog, a turtle, or some fish?
Ive been a Jackie fan,
as far as watching his movies when they come on video for years, thanks to Ken, my husband.
Ive been a Jackie web site addict for a little over a year now.
Gee, that sort of sounds like a 12 step program
Hi, my name is Mickey, and Ive been a Jackie Chan addict for 18 months.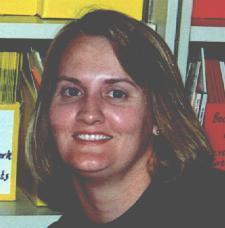 Wendy Page
Hmmmm...one thing that you guys don't know about me. I'm an Australian millionairess that is being held hostage in a small outback town. OK, only half of it is right.....and I don't think I need to tell you which half.
Alright I'll be serious. After being a stay at home Mum for the past 12 years, I will be going back out into the work force next year......and I'm as scared as a long tailed cat in a room full of rocking chairs.